Immigration has been an integral piece of America's history since Europeans first began the conquest of colonization 500+ years ago. The colonization of America by Europeans, the forced migration of kidnapped Africans, the wave of "tired, hungry, and poor" immigrants seeking opportunity in the 20th century, and the steady migration of people from Mexico and Latin America—our history of immigration is checkered, most often dark, but this country is what it is today because of these immigrants.
Today, nearly 45 million people in the United States immigrated here from another country. Another 39 million people are first-generation Americans, born here to immigrant parents. Struggling against fragmented identities, xenophobia, and discrimination on the one hand; reveling in possibility, adventure, and self-actualization on the other, the story of immigration is a nuanced and challenging one. Here are 11 books that tell that nuanced story well:
1. How the Other Half Lives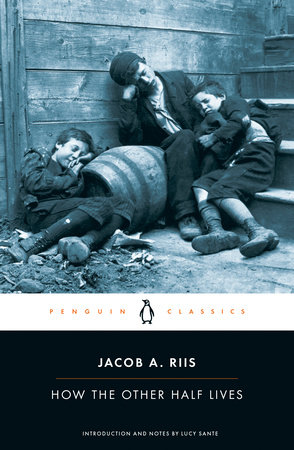 READ HOW THE OTHER HALF LIVES BY JACOB A. RIIS
Danish-born journalist and social reformer Jacob A. Riis put together this visual exposé of the squalor and danger inside the slums of the Lower East Side that many immigrants to New York in the 19th century were relegated to. Prior to this book, many Americans, especially the middle and upper classes of society, were unaware of just how bad conditions were in these neighborhoods.
Riis experienced the harshness of that poverty himself upon immigrating to America in his early '20s and only finding odd jobs for meager pay—even becoming homeless and completely isolated before eventually finding financially sustainable work in journalism. That experience motivated him to use journalism and photography to raise awareness and drive reform in the city.
As a result of the shocking scenes the photographs revealed in How the Other Half Lives, a committee was formed to establish and enforce minimum standards of living inside the tenement buildings immigrants lived in. This would then spark nationwide reform to improve housing standards in low-income neighborhoods across the country.
2. Bread Givers
READ BREAD GIVERS BY ALICE KESSLER-HARRIS
Anzia Yezierska's Bread Givers is the coming-of-age tale of Sara Smolinsky, a Jewish girl who immigrates to New York from Poland with her Orthodox parents at the age of 10. She grows up in the tenements, the same ones Riis portrayed in his photo essay How the Other Half Lives. Sara's devout father refuses to work, choosing instead to devote all his time to studying the Torah. Sara's mother and the children do what they can to scrape together money for rent and food, all while the father remains an imposing figure in their lives, going so far as to arrange marriages for each of Sara's older sisters.
Sara resolves to chart her own path in life beyond the reach of her father's control. However, outside the home, she struggles to find acceptance among her American peers. Facing severe disapproval at home and rejection from her peers, Sara's story is a dual quest to forge her own sense of self while also seeking belonging. Despite the pressure to conform to rigid tradition on one side and to erase herself through assimilation on the other, Sara has the courage to refuse both and find happiness on her own terms.
3. No-No Boy
During World War II, Japanese Americans were made to fill out a "Loyalty Questionnaire" which asked among other things whether they were willing to pledge their undivided allegiance and go to war. The roughly 20,000 men who answered no were known as the "no-no boys."
Ichiro Yamada, the protagonist of Okada's No-No Boy, is one of these Japanese Americans. Yamada is a former college student from Seattle with an uneasy relationship to his Japanese heritage, but a definite opposition to the idea of putting his life on the line for a country that treats him like an enemy. When he answers no, he ends up spending two years inside an internment camp. Readers witness his life inside the camp as well as the cold reception he receives from his family and community upon finally returning home to Seattle.
Okada's narrative reveals the many layers of conflicting tensions and emotions that often come with being an immigrant in a country that has a track record of treating immigrants like criminals just for the fact of their immigrant status.
4. The Woman Warrior
READ THE WOMAN WARRIOR BY MAXINE HONG KINGSTON
Maxine Hong Kingston's memoir of life as a first-generation Chinese American in Northern California in the 1950s and 1960s deftly weaves traditional Chinese folktales into her autobiographical narrative to produce one of the most nuanced portraits of immigrant life in America.
The unique prose Maxine Hong Kingston developed to write her memoir The Woman Warrior would be reason enough on its own to read it. Writing in English but emulating Chinese tone and rhythm, the language of the story itself represents the fusion of culture, language, and tradition that is unique to the migrant experience.
The story itself is also a fusion, blending Kingston's autobiographical narrative of her life as a first-generation Chinese American in the 1950s and 1960s Northern California with Chinese folktales about courageous and defiant women. The mythically fierce women of the folktales clash with the reality of female oppression that Kingston's mother faced in China and the uncertain sense of self that Kingston felt growing up. She finds strength in these mythical women, which helps her fuse her fragmented identity into a cohesive, blended whole.
5. Jasmine
READ JASMINE BY BHARATI MUKHERJEE
Set in America in the 1980s, Jasmine tells the story of a 17-year-old Indian girl who is widowed after her husband dies in a bombing. Alone, she travels to Florida, then New York, and ultimately lands in Iowa.
Primarily set in Iowa where she is 24 years old, pregnant, and living with a 53-year-old man and his son, readers catch glimpses of her life in Florida, New York, and Punjab in the form of flashbacks. In India as a child, her name is Jyoti. After she marries, her husband calls her Jasmine. In Florida, she becomes Jazzy. In New York, she becomes Jase. In Iowa, she is Jane.
Her story highlights both the adaptability and fluidity of identity for immigrants. As Bharati Mukherjee's protagonist moves through different settings, she also moves through a shifting set of selves, becoming what she needs to survive.
6. Saffron Dreams
READ SAFFRON DREAMS BY SHAILAH ABDULLAH
On September 11th, 2001, Arissa Illahi's husband is killed when the World Trade Center collapses. While grieving this enormous loss, raising their newborn son, and attempting to pick up the pieces of her life, she is forced to also endure the hate and vitriol directed at her because she is Muslim.
Shaila Abdullah's Saffron Dreams is both heartbreaking and inspiring as Illahi navigates her life as a widowed first-time mother while also struggling to uphold her Muslim traditions in the hostility of post-9/11 Islamophobia—all while suffering a crisis of faith as she's overwhelmed by anger and grief in the wake of her husband's death and the news that her newborn son has a rare disorder that will cause physical disabilities and put him at risk of early death. Despite the onslaught of tragedy after tragedy all within a climate of anti-Muslim hate, Illahi emerges strong, compassionate, and recommitted to her Muslim faith.
7. Like a Mule Bringing Ice Cream to the Sun
READ LIKE A MULE BRINGING ICE CREAM TO THE SUN BY SARAH LAPIDO MANYIKA
Sarah Ladipo Manyika is one of today's greatest writers, creating vivid and unusual characters that stay with readers forever. In Like a Mule Bringing Ice Cream to the Sun, that character is 75-year-old Dr. Morayo Da Silva, a retired literature professor from Nigeria with an insatiable appetite for adventure and good times.
Dr. Morayo Da Silva lives in San Francisco, on the top floor of a building (so that they won't have to dig too far for her body if it should collapse in an earthquake). One day, she has a fall and breaks a hip. Living alone and having no family, the injury forces the independent and indomitable woman to accept help and kindness from strangers. Throughout the story, she reflects on her adventurous past while learning to connect and depend on others for the first time in her life. Manyika's novel is a refreshing addition to the canon of immigration literature, offering a more light-hearted but still sincere story of the immigrant experience.
8. Krik? Krak!
READ KRIK? KRAK? BY EDWIDGE DANTICAT
In the course of 10 thematically connected short stories, Edwidge Danticat paints a varied portrait of Haitian life both in Haiti and in the United States. The central role that storytelling plays in helping migrants find meaning and community through shared experiences is at the core of this collection. However, it's the tension and suspense created in the stories along with the uniquely Haitian mixture of Catholic and voodoo spirituality that informs the prose which make Krik? Krak! such a compelling and unforgettable book.
9. Under the Feet of Jesus
READ UNDER THE FEET OF JESUS BY HELENA MARIA VIRAMONTES
In Under the Feet of Jesus, Helena Maria Viramontes tells the tale of Estrella, a young girl growing up in Central California in a mixed-status family of crop pickers and laborers. The book touches on the cruel treatment and dangerous working conditions that migrant workers in America's agricultural industry are subjected to. It also touches on what it's like to come of age in a country that treats you and your family like you're invisible and expendable. Viramontes's prose is vivid and raw, informed by her own experience as the child of migrant workers in Los Angeles.
10. Shelter: Notes From a Detained Migrant Children's Facility
READ SHELTER BY ARTURO HERNANDEZ-SAMETIER
Shelter is a collection of first-hand accounts of children who were detained in American detention camps, as told to Arturo Hernandez-Sametier, a child therapist who worked inside an ICE facility. Readers are taken on the harrowing journeys the children took from their homes to the United States, their arrest after crossing the border, and their experience inside the detention camp. We learn why they had to risk everything and how these children were treated upon arrival.
There are 14 stories in all from children ranging from toddlers to adolescents, as well as Hernandez-Sametier's own observations of life inside a children's detention facility. In order to write this book, the author had to give up his job inside the facility, as the Department of Homeland Security prohibits sharing details about the internal workings of migrant detention centers.
11. Detained and Deported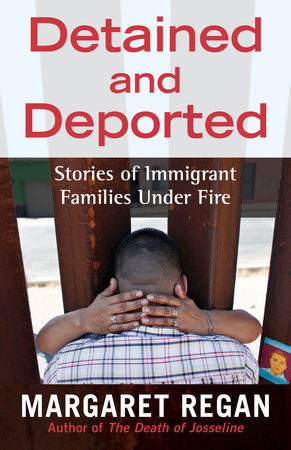 READ DETAINED AND DEPORTED BY MARGARET REGAN
Although not written by an immigrant, Detained and Deported is well-reported and written in a way that centers on the stories and experiences of those who have found themselves tangled up in the U.S. immigration system.
Margaret Regan, an Arizona-based journalist who's been covering the crisis at the border for years, divides the book into three sections: detention, deportation, and resistance. In each section, readers find intimate portraits of human beings who are caught up in that part of the immigration system.
While news stories and statistics give us a sense of the inhumanity of ICE, we rarely hear firsthand accounts from the people who confront that inhumanity. This book along with the previous two, Shelter and Under the Feet of Jesus, reveal what it's like to have the constant threat of detention and deportation looming over your everyday fight to build a better life.
---
After reading these stories about America's immigrants, check out these books written by Native Americans for a look at the land from the perspective of its first nations.