Earlier this August, OnlyFans announced its decision to ban sexually explicit content, a fancy way of saying "porn," from their website starting on October 2021.
This controversial decision was met with a highly polarized reaction online. One side, composed of the sex workers who are directly affected by the upcoming ban, lamented the potential loss of income.
It's worth noting that OnlyFans seeks to implement its anti-porn, and as a consequence, anti-sex worker, policy in the midst of a pandemic that saw millions of newly unemployed women joining the platform to support themselves and their families. Many sex workers operating on OnlyFans' platform expressed feelings of betrayal, especially given that the platform makes a significant portion of its income from their work.
On the flip side, a more conservative-minded (or hypocritical, if they happen to consume pornography themselves) group of people celebrated what seemed to be OnlyFans' move to ensure that only the "deserving" would make money on their platform.
This cultural stigma around sex work and sex workers served as the inspiration for Jill Bauer and Ronna Gradus' documentary Hot Girls Wanted.
How and Why Hot Girls Wanted Gives Viewers a Peep Behind the Curtain of the Porn Industry
Hot Girls Wanted is an American documentary that follows young women between the ages of 18 and 25 years old who are engaged in sex work, particularly in the pornographic film industry.
The documentary was initially intended to explore the porn viewing zeitgeist of college-age men in university campuses all over the U.S. As filming went on, however, directors Jill Bauer and Ronna Gradus found that most of the videos these young men were watching featured young women, ranging from just recently legal to their late 20s.
The two directors then decided to put their original, viewer-focused version of the documentary on the backburner to focus on the lives and stories of the women who frequently appear in porn videos and platforms all over the internet.
In an interview with Indiewire, the directors revealed that they were surprised by how different the women's backgrounds often were from each other. There are often just two main reactions to women in sex work: people either recoil in disgust or pity them.
The latter comes from a fairly reasonable assumption that these women were forced into the trade or simply had no other choice. But not every sex worker fits the mental image of an emotionally vulnerable woman. Several sex workers and porn film actresses are just regular women looking to pay off their student loans, support their children, or fund their college education without having to go into debt.
"Then small town girls, who want to get out of their towns, graduate high school, go on to Craigslist, click on these ads and then they get a free plane ticket to Miami. A week later, they are on a porn set." Gradus said in the interview.
Though porn acting doesn't jump out at most of us as a dream job, the amount of freedom it gave as a consequence of higher income has and continues to attract thousands of young women to the industry.
There's a certain freedom from worry and minor inconveniences that only money can buy; and it's this freedom that gives these women, many of whom were previously dependents, what Bauer calls "an initial feeling of empowerment."
She goes on to explain, "They have just been given a free ticket to Miami, which represents freedom to them, freedom out of the small town. They're probably not going to go to college. They're not on that track. If they do go to college, they would be first-generation college kids. They are from working class families. They get this ticket and they have fire in their bellies. These are girls who want to do something with their lives."
Whether or not you agree with it, few can deny that the siren song of $800 a shoot, with many getting five shoots in their first week in the industry, is at least a little tempting.
According to Bauer, some of the women retain that early feeling of empowerment, and a few of them go on to feel that way for the rest of their careers. Hot Girls' goal is to simply show the women's experiences, even when things get awkward and heavy when they have to talk to their families about it.
But is it actually empowering? Mireille Miller-Young wrote for The New York Times about her own encounters with women who entered the sex industry after previously working in retail or nursing.
According to her, the women saw sex work as empowering because it gave them more control of their time, something that's rare for your average 9-5 worker. The increased income was also crucial to paving the way for first-generation college students, making it a viable way to get out of intergenerational poverty.
Though Bauer and Gradus say they were just trying to make a documentary that portrayed porn actors in a neutral light, a number of people who've seen Hot Girls Wanted have certain qualms about the film.
Of Course, Not Everyone Is Happy With 'Hot Girls Wanted'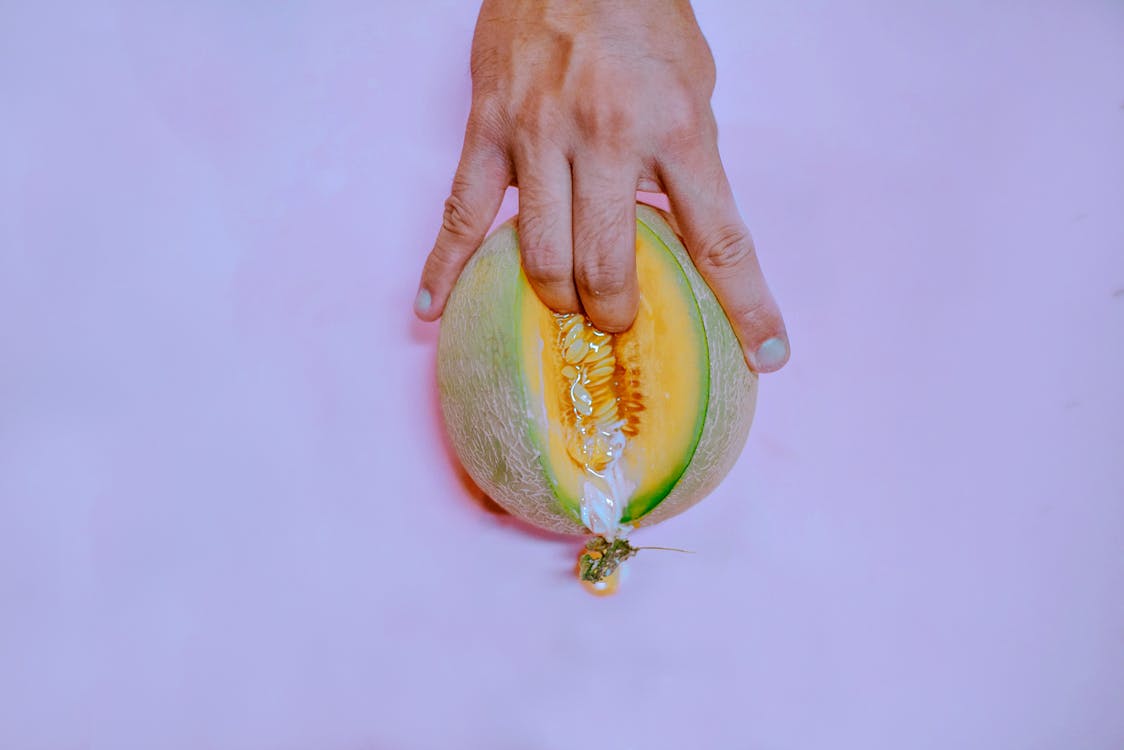 To their surprise, the very group they were trying to present in a neutral way were some of the first to speak out against the documentary.
After the film was released for the Sundance Film Festival, Hot Girls producer Rashida Jones received several angry tweets from sex workers and porn actresses claiming the film represented their line of work in a way that wasn't exactly fair to it.
"We were getting tweets from people saying, 'I run my own porn site,' and 'I love having sex and I get paid for it,' and 'Don't judge me!'" Gradus said, clarifying that, "We're not judging you and that is why we went back to clarify what we were talking about."
It wasn't just current and/or younger sex workers speaking out about Hot Girls Wanted either. Even older porn stars expressed their disapproval. But it's not in the way that you might expect.
Rather than have the same concerns that the film was judging sex workers that other 20-something porn stars had, many of the older porn actors who saw it tutted about the de-professionalization of pornography.
In the age of the accessible internet that makes porn available anywhere and anytime to anyone, creating porn has never been as easy. The women that Hot Girls followed in its film, a good number of which were between 18-20 years old, did amateur porn. Though amateur porn initially started out as low production, homemade videos, often meant for the partners' own consumption, the subsequent popularity of it and its unique production traits made it something of a genre of its own.
Called "pro-am," this more formal version of amateur porn features low-budget productions that star new or non-professional porn actresses. The porn films are still amateur in the sense that the girls are presented as inexperienced, but the videos are professionally cut, edited, and directed by the team behind each one.
It's this professionalized, but not too professional, porn that the hot girls of Hot Girls were doing and that their senior peers had taken issue with.
"In our first film, one of our characters was a veteran, an old school porn star from when porn stars used to exist." Gradus shared, "When we knew we were making this film, we were very interested in her opinion about today's porn. They thought, 'We used to be professionals.' They took it seriously and cared about the product. They thought it was a shame."
Turns out some older sex workers genuinely treat the porn film industry as a professional discipline, requiring a minimum level of effort, knowledge, and expertise from women coming into porn.
Gradus adds, "It is harder for people to become porn stars in that you have all these young girls who are willing to do anything. The competition is fierce."
But not everyone who has disagreements with Hot Girls Wanted, both its subject and creators, are just reacting with their own professional (or subjective and personal) opinion. Others had legitimate safety and privacy concerns that they felt Ronna Gradus, Jill Bauer, and Rashida Jones did not properly take into account when creating the documentary.
How Fair Is Fair Use?: The Controversy Surrounding Hot Girls Wanted
It's hard enough being judged for your line of work, harder still when a documentary exposes the truth before you're ready to tell anyone about it. Maybe the women that Hot Girls Wanted inevitably exposed to the public against their consent never wanted anyone to know in the first place. Maybe the allegations aren't even true, but what is true is this: Hot Girls Wanted showed the faces of women who didn't want to be identified as sex workers.
Both Hot Girls Wanted and its sequel Hot Girls Wanted: Turned On have been accused of outing sex workers through their footage.
A porn actress who goes by Gia Page appeared in several scenes throughout the documentary despite apparently having been told by the producers of Hot Girls Wanted: Turned On that she wouldn't show up anywhere in the film.
She said she did agree to appear in the film at first, but after the producers kept prying into her personal life, she decided to pull out of the documentary in exchange for additional footage of Riley Reynolds, her ex-fiancé and porn talent agent.
But if she's appeared in several porn videos on the internet, what's so different about this one? According to Page, the documentary plastered her legal name on screen despite the obvious security risks and the fact that she has had several stalkers throughout her career.
Another sex worker by the name of Effy Elizabeth took to Twitter to try and get in touch with @HotGirlsWanted after a friend told her the film showed a video of her and Autumn Kayy, a fellow cam girl, from Periscope. The Periscope app allows Twitter users to embed live streams into their tweets, letting other users on the platform share it anywhere.
A safety advisory from UK Safer Internet Centre states that Periscope is set to public by default, meaning that anyone who is a mutual, that is, people who you follow that follow you, can see your Periscope broadcasts.
Autumn Kayy told Vocativ that when she tried to talk to the Hot Girls Wanted team, all they did was offer to "put you in touch with our production company so they can explain fair use."
Fair use is a legal term that refers to the use of any copyrighted material for a "transformative purpose". This can be commentary, critiques, parodies, or, in the case of Hot Girls Wanted, educational in nature.
If the use of copyrighted material falls under fair use, then the person or company who used that material, in this case, a Periscope video, can use the fair use license as a defense against accusations of copyright infringement.
To Effy Elizabeth and Autumn Kay, though, the issue is a matter of privacy, not copyright.
"I'm okay being open but my family does not deserve any backlash bc of the job I chose for myself." She had written in a tweet, "I know it's going to be almost impossible to get any sort of justice for this."
Whether or not she chooses to press charges is up to Elizabeth. But if she does take Hot Girls to court, there's a chance she may be expected to prove that she had a reasonable expectation of privacy.
Formulated by Justice Harlan in Katz v. United States, the reasonable expectation of privacy test asks two questions:
A) Does the person whose privacy is allegedly being invaded show an actual expectation that they'll have privacy in the matter?
B) Is this expectation something that the rest of society would think is reasonable?
If you ask Bauer and Gradus, they'll likely tell you there isn't.
"They saw themselves, and then on Twitter, as themselves, using their own handles, tweeted out, 'Oh my God, we're on Netflix. Oh my God nobody told us. Oh my God, we're sex workers and they've just shown us on Netflix,'" Gradus explained, "So the great irony here is that they identified themselves as sex workers. We never would have known, the viewers never would have known, unless they themselves identified themselves."
What do you think? We'd love to hear your thoughts on Hot Girls and the controversies it has stirred up in its wake down in the comments.