Unlike smartphones that come out with a new model every year, game consoles take more time to develop — usually taking five to eight years between generations. In return, manufacturers have more time to integrate new features as we've seen with the likes of motion control, Virtual Reality, and Ray Tracing. 
The PS5 was released in the holiday season of 2020. Just by the spec sheet alone, the PS5 is well worth your hard-earned money. But, despite the new PS5 coming out, PS4 sales are still going strong both in the brand new and used markets. Sit back as I'm going to explain why that's happening. We'll have an overview of the PS5's all-new features and compare it with the PS4 to determine which makes more sense to get in 2021.
Why You Should Get a PS5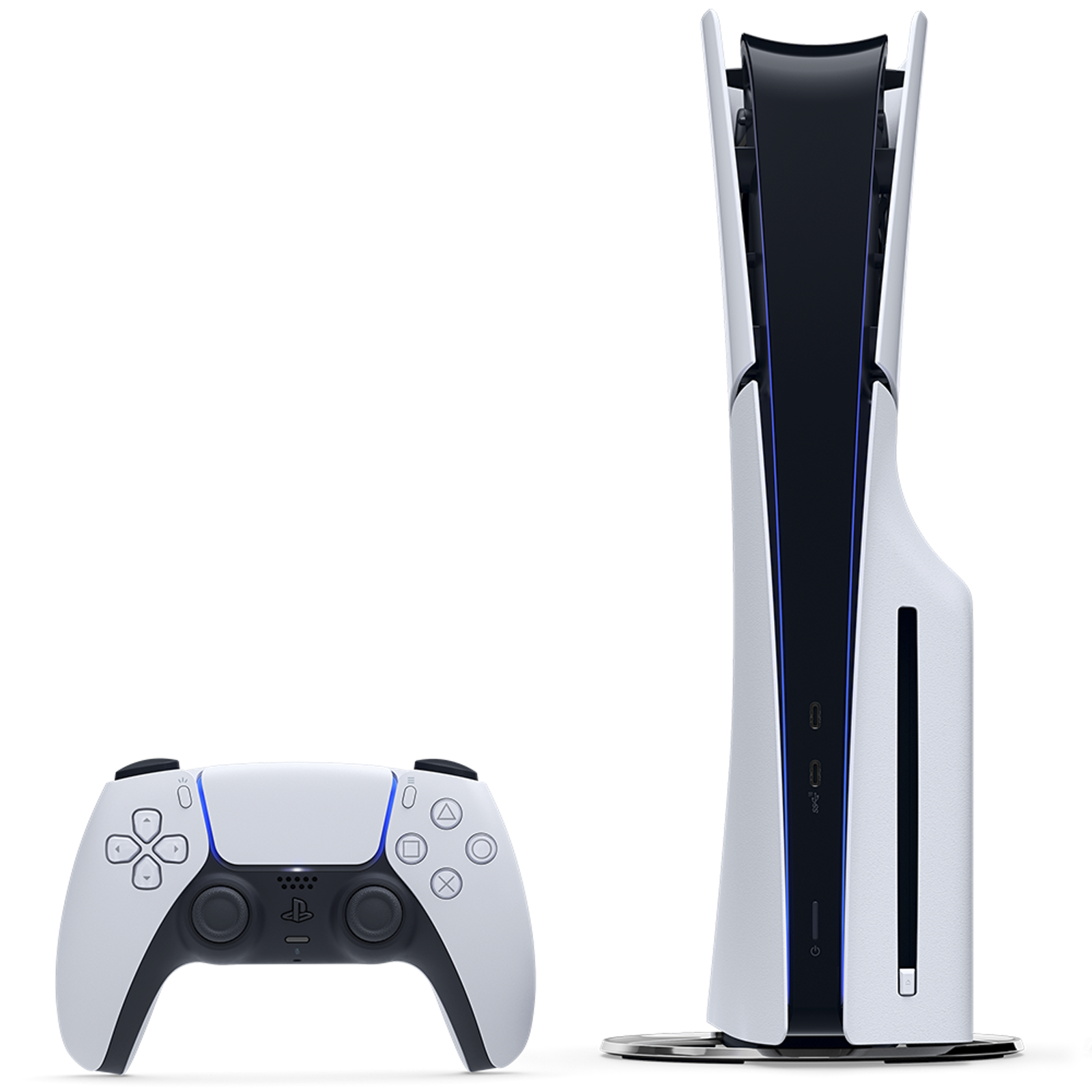 If you're still not familiar with the PS5's upgrades, I'll tell you the main features that will make you drop everything and get it:
Backward Compatibility
More often than not, you won't be able to take your existing library of games onto the next-gen console. This lack of backward compatibility is the one reason most people don't immediately move on to the new console.
That was the case with the PS4 since it has a very different CPU and GPU compared to previous consoles. Luckily for us, that's not the case with the PS5. It has a better but very similar system that'll run PS4 games perfectly. 
Better Controller
Don't get me wrong, the PS4 controller is one of the best controllers ever made. It has a touchpad, a 3.5mm headphone jack, good motion controls, and it has a lightbar that fed people's RGB addictions. However, the PS5's DualSense controller just took everything and made it better, and it makes the PS4 controller look bad in comparison. 
The Dualsense controller is significantly larger, and with that, it feels nicer to hold for longer sessions. The D-pad and buttons feel much nicer and more tactile, and the joysticks are way more fluid and smoother to use. The triggers and shoulder buttons are much larger and have a lot more travel. 
However, the triggers and haptics are the best part of this controller. It has new adaptive triggers, which means that the trigger can change its amount of resistance to press. You would feel this on shooter games where the trigger will feel like an actual gun trigger, and you can also feel it on racing games in which the trigger will replicate the tension in pressing a brake or gas pedal.
In previous generations, the only haptic technology was light or strong vibrations. But now, the vibrations on the DualSense controller feel real and convincing. When playing Astro's Playroom, you'll feel the surface that your character is walking on. You'll feel whether you're skating on ice, walking on grass, or on solid surfaces. I think it's very similar to how Apple's haptic engine replicates clicks, only this time the controller replicates much more things. 
With the improved haptics and adaptive triggers combined, I think that even the controller alone can be more than enough of a reason to upgrade to the PS5. But of course, it's a feel-it-to-believe-it type of thing. 
Better Graphics
If you played Horizon Zero Dawn, God of War, or Ghost of Tsushima on PS4 for the first time, it likely blew your mind with its stunning graphics paired with HDR. Then the PS4 Pro came which introduced 4K HDR gaming and took things to another level.
Once you see the PS5's graphics for yourself, it'll also make the PS4 look bad in comparison just like the controllers did. Sure, if you game in 1080 or 4K, nothing much is going to change in terms of resolution. However, it's the higher framerates that will give 1080p and 4k gamers a better experience. Details in most games will also be rendered in better quality. 
One of the best things about the PS5 is that some games can switch between a high-res mode and a high framerate mode, so you can either perform your best on FPS games or bleed your eyes out watching incredible 4K in-game scenery.
As much as the advanced haptic technology and more detailed graphics make the PS4 look dated, the question remains: do you really need to make the upgrade? 
Why You Should Get or Keep a PS4 for Now
I have a ton of reasons for keeping my old PS4 and you might think the same. Here are some of those reasons and let's see if these reasons justify not upgrading to a PS5.
Upcoming PS5 Versions
If you have all the money in the world, sure, get the new PS5 immediately. But most of us can only afford to get one version to keep and use for the rest of the console generation. I say this because if you take a look at the PS3, PS4, and even the old PSP, there were three versions for each console. There was the original "fat" model. Then after some time, the more efficient and smaller "slim" model came. And with the case of the PS3 and PSP, there are even slimmer models, the PSP-3000 and PS3 Super Slim. 
Then Sony came out with a Pro model with the PS4, and this already was a game-changer since it introduced 4K gaming for PlayStation and it also delivered a significant power boost.
I anticipate that the PS5 will also have three versions like the PS4, the "fat" model being the one we have now. After a year or two, I figure we'll get a cheaper and smaller PS5 Slim, and perhaps a PS5 Pro right before they come up with the next console gen.
Game Library
Before you tell me the PS5 has some game exclusives and that alone should be a good reason to get it, hear me out. Sure, there are a lot of exclusive titles right now for PS5 like Returnal, the Demon Souls remake, and Ratchet and Clank: Rift Apart. But, a lot of PS5 games so far also came out with PS4 counterparts like Spider-Man Miles Morales and Watchdogs: Legion. And some of the big upcoming PlayStation exclusive games like Horizon Forbidden West and God of War: Ragnarok will also come to the PS4.
So yeah, there are not enough exclusive games to justify getting the PS5 immediately especially when the best games are still coming to PS4. 
It's Hard to Buy a PS5
This is the biggest reason not to get a PS5 right now. If you didn't hear or experience it, getting a PS5 is very hard, there are very limited stocks, and to make things worse, most PS5 consoles are sold for around double their price.
Shortage
Like most tech companies, Sony and the production of PS5 are also affected by the microchip shortage caused by the 2020 pandemic. Because of this, there are limited stocks almost one year after the initial release of PS5. The worst part is that predictions say that the chip shortage will last through 2022. 
Making matters worse, we have a ton of scalpers hogging all the PS5 consoles available, and that also brings us to overpricing.
Overpricing
When demand exceeds supply, prices rise, but the PS5 prices we're seeing now are simply too high. The MSRP of the new PS5 is $499, but you'll probably see it selling from $700 to $1000, I even saw a listing for a PS5 Bundle being sold for $1200 on Facebook Marketplace. And this is also the Digital Edition which is supposed to be the cheaper PS5 version.
For now, getting a PS4 Pro will get you a better value, and of course, if you haven't played all the best PS4 games, now's a perfect time!
Locked Features
Do you know what's frustrating with the PS5? You'll pay the $499 price if you're lucky but when you set up your brand spanking new PS5, you might meet some errors with transferring your PS4 data via LAN or USB. Want to hear more? There are also rest mode crashes and external hard drive corruptions. 
Every new tech has its share of bugs and issues but once you get past those, there are still locked features! The very first locked feature was the SSD slot, which, as of this writing, you can already go ahead and use that SSD slot. 
Another locked feature is 8K output, despite the PS5 box having that shiny 8K logo. I don't think that's a pretty big deal for now since 8K TVs are fairly rare and even more expensive, but it can be a bummer for those who do own these 8K TVs and not being able to try out 8K.
Even though I've emphasized a lot of negatives about the PS5, don't get me wrong, the PS5 is still a great console that most people shouldn't think twice about upgrading. It just makes more sense in most cases to wait two to three years after the launch to upgrade to the current generation console.
Those two to three years are also the best time to get the previous-gen console. So don't rush yourself into getting the latest and greatest, unless of course, you have deep pockets and the patience to get through the waiting list and lines.
So, which console are you gaming on right now? Do you want to upgrade to the latest consoles immediately? Let us know what you think!