There's a popular poem, at least among literature nerds and people who remember their English Lit 101 class, that starts off with, "Come live with me and be my love."
Pretty strong declaration for a first date. It's from "A Passionate Shepherd to His Love," a 1500s poem written by Christopher Marlowe. It's kind of sappy but Marlowe isn't alone in his poetic waxing about mysterious, beautiful women who probably don't even know he exists. Centuries before him, the Greek poetess Sappho was pulling up to the agora with bangers like, "Slender Aphrodite has overcome me with longing for a girl."
Many of us may have swapped in poetry and lyres for sliding into people's DMs but what hasn't changed throughout the centuries is our relentless, and often fruitless, efforts to find love. But you have one thing on your side that the crusty old poets didn't have: empirical studies on the psychology behind attraction.
What Is Reciprocal Attraction?
Reciprocal attraction is just one of the many off-shoots of earlier studies on social exchange theory and cognitive consistency theory. If that sounds like a lot of psychological gibberish, it just means that it's based on existing theories in social psychology. Social psychology studies interpersonal relations and, to a degree, how this affects our larger societal structures. When you reduce a society to its most basic unit, though, the smallest social group you can find is the family unit.
While not all families and couples have loving relationships, most unions are based on some degree of attraction. even if you don't plan to marry your Tinder date, you likely either found them physically attractive or a good conversationalist. Better yet, they might be both. You know how that all interconnects. I don't have to explain the birds and the bees to you.
That basic sense of "liking" someone is what we mean when we say "attraction". The American Psychological Association defines it as "the interest in and liking of one individual by another, or the mutual interest and liking between two or more individuals."
Even without romance in the picture, attraction is a messy game. It's a delicate balance of curiosity, liking (or at the very least, being okay with) how someone looks, having shared experiences and ideals, as well as enjoying each other's company. It's part of why making friends, especially as you get older, is difficult. It isn't every day you can check off everything on that list.
According to reciprocal attraction theory, it's possible to improve your chances of getting a second date, a new friend, or even a spouse by simply making it clear that you're interested.
Okay, that sounds awfully simplistic. If that works on its own then you should probably be in a stable long-term relationship by now. But remember that people are social animals, even the ones who like to think of themselves as "lone wolves".
Loneliness is detrimental to our health and it increases the risk for depression and other mental disorders. It's called a need for socialization for a reason: our own bodies punish us for not catering to the instinct to affiliate ourselves with other people.
Another need that's tied to the affiliative instinct is the need to be liked. We're built to crave social approval, especially from groups and people we value. That's why being liked fosters a sense of familiarity, gratitude, and associations of general fuzzy feelings about the people who like us. When that happens, you start to assure the other person that you like them back too. That's the magic of reciprocal attraction.
How to Use Reciprocal Liking
1. Create Gratitude
In his 1992 book The 5 Love Languages, Dr. Gary Chapman talks about the five ways we express love and prefer to accept love. Dr. Chapman is a counseling psychologist who's spent hours in the therapy room listening to couples argue, often with accusations of "You don't love me anymore!" or "You never loved me!" thrown into the mix. What he found was that most couples were having a love miscommunication. It wasn't that they didn't love each other: they just didn't speak the same love language.
What's interesting about the five love languages is that most, if not all of them, are connected to gratitude in one way or another. An obvious one is "Receiving Gifts", a love language that prefers to see love in the form of thoughtful tokens. But even the other four involve the giving of something. "Words of Affirmation" is giving emotional support, for one. All of the love languages benefit the receiver, prompting them to reciprocate and enhancing their evaluations on the quality of the social bond between the two of you.
Gratitude encourages reciprocal attraction in three ways: find, remind, and bind. It helps the receiver find additional value in continuing a social relationship with you and/or deepening it into something more romantic in nature. It also reminds them of why you're socially bonded in the first place: you care for them and they care for you. Lastly, it binds the receiver and the giver closer with a self-reinforcing cycle of responsiveness to each other's needs — a key element of lasting relationships.
2. Mimic Physical Movements
Do opposites attract? Most of the time, psychology tells us it doesn't. We actually prefer people who are more similar to us than we'd think. While differences often spark that initial burst of interest and attraction, it's the similarities people find in each other that keep them together.
A study on the role of mimicry — copying nonverbal behavior — in dating found that men had more positive feelings about a date if the other person mimicked their movements and speech patterns. The study was based on an experiment conducted in two bars across six sessions of speed dating where women who were in on the study's topic would either mimic a man's nonverbal movements, like mannerisms and gestures, while another half wouldn't. The ones who mimicked the men they were paired with were seen as generally nicer to be around and, even better, the men found the mimickers more attractive.
If you really like someone, it might be better for you not to play hard to get. It only seems to work inasmuch as it makes you seem mysterious and alluring, therefore interesting, to a romantic prospect. Anything more tends to kill interest. Selective difficulty theory suggests that we like people the most when they play hard to get for everyone else except for us.
3. Express Interest in Their Interests
It takes a bit more than just liking someone to get them to like us back. Part of the secret formula for love is expressing interest in their interests. This might be your least favorite part of dating since everyone has their own hobbies and your cute date's love for underwater basket weaving might not align with your love of collecting shoes. No matter your differences in interest, showing interest in their hobbies can prompt them to show interest in yours.
Think about it. It's a natural line of conversation. You ask them what they like to do in their spare time. They tell you they sit at the bottom of the ocean while weaving fruit baskets. You find something about it that's interesting to you. Ask them if they see fish while they're down there. What do they use the baskets for? Give it time and they'll ask, "How about you? What do you do for fun?"
On the surface, it's just knowing how to carry a conversation. But that back and forth also trains the other person into the habit of expressing interest in your hobbies and, by extension, you.
4. Repeat as They Say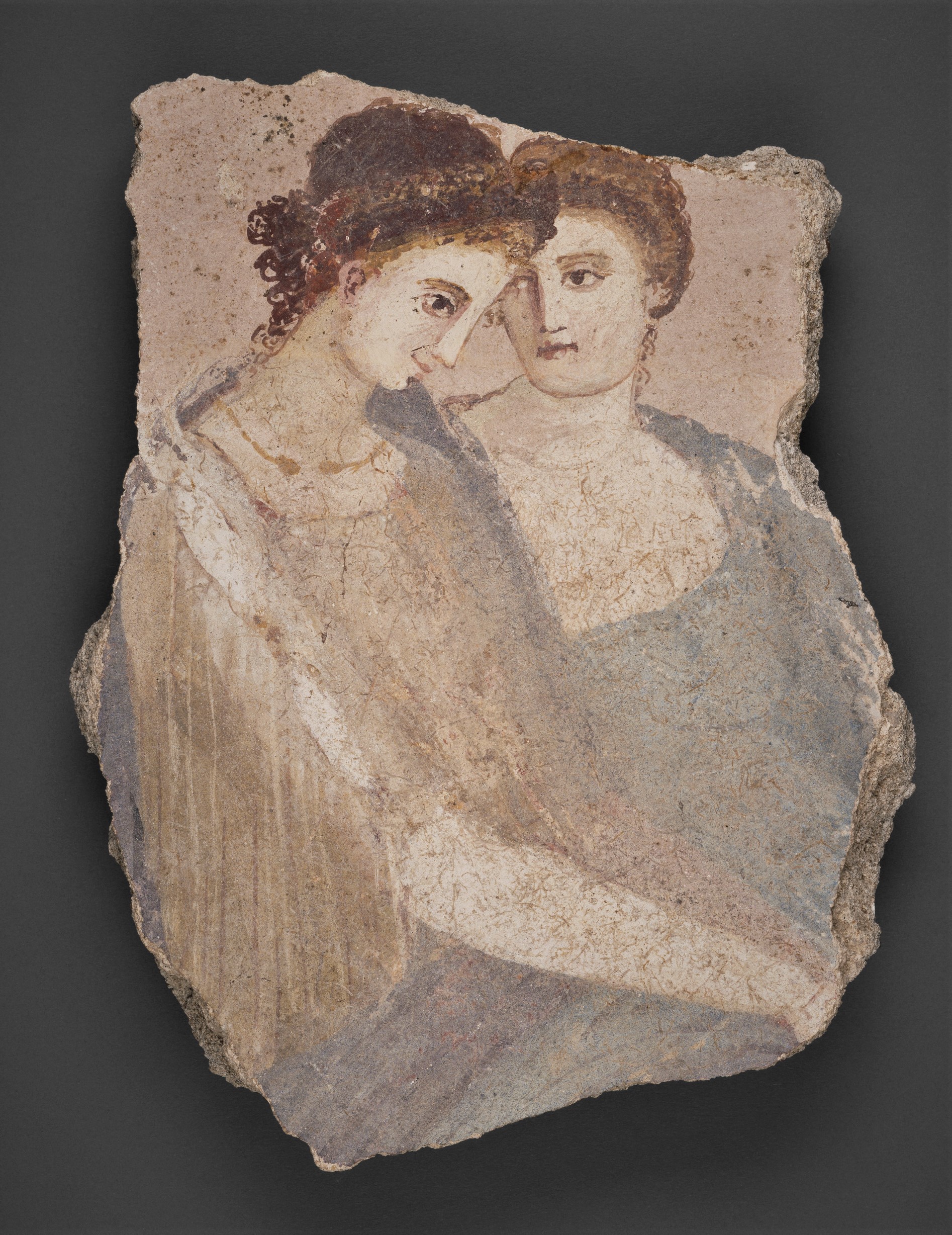 People love feeling heard.
The feeling of being heard or listened to is different from just being heard as a string of sounds. We want to be understood by another person and when that understanding is reached, we feel closer to them.
A study by Prof. Rick van Baaren found that waitresses who parroted back what customers ordered actually received a 68% increase in tips. Now, you're probably thinking, "What does that have to do with my love life? I'm not a waitress." But other people perceive it as a form of friendly behavior and it encourages them to be more generous, either with their tips, their time, or their attention.
Repeating what other people say is also a common technique in the therapy room. If you've been to a psychologist's office, you might remember that they sometimes repeat what you said back to you. This is called reflective listening or as it's commonly called, "parroting".
But be aware that this feel-good kind of mimicry is more than repeating what people say verbatim. The goal is to repeat what they've said in a way that frames it as you understanding them clearly while encouraging them to keep talking because you're legitimately interested.
Not Working? Try the Other Factors of Attraction
Unfortunately, there's no magic bullet for guaranteeing you'll find the love of your life. But as with all things, increasing your chances probably wouldn't hurt.
If reciprocal attraction isn't working out for you, trying mixing it up with the other factors of attraction. One of the biggest factors is proximity. It's hard to fall in love with someone you don't spend a lot of time with. The more limited someone's schedule and geographic mobility are, the higher that they end up marrying someone they work with. Just to give you an idea: one in four female doctors are married to a doctor.
As we've touched on earlier, similarity is also important. You might be dating the wrong kind of person by not dating people who share similar beliefs, backgrounds, and upbringings. This is obvious for a lot of religious people. Many religions don't encourage dating out of the faith. Similarities in values, often affected by culture, race, and socio-economic backgrounds, are another predictor of attraction.
The previous two factors are more difficult to control and are often not ours to decide in the first place. But what you can do is be more intimate. Disclose secrets, share beliefs that you don't normally talk about with other people, find common ground in typical experiences of the human condition like being insecure or jealous of other people. The right amount of disclosure fosters familiarity and creates intimacy between two people.
Of course, looking good never hurts.